Workshop Architectural and Industrial Photography
Digital Medium Format
27th and 28th of October 2018
On the 27th and 28th of October 2018 p: photography unlimited e.V: is hosting "Digital Medium Format Architectural and Industrial Photography", a two day workshop as part of the Open Photo Labs during the European Month of Photography - EMOP.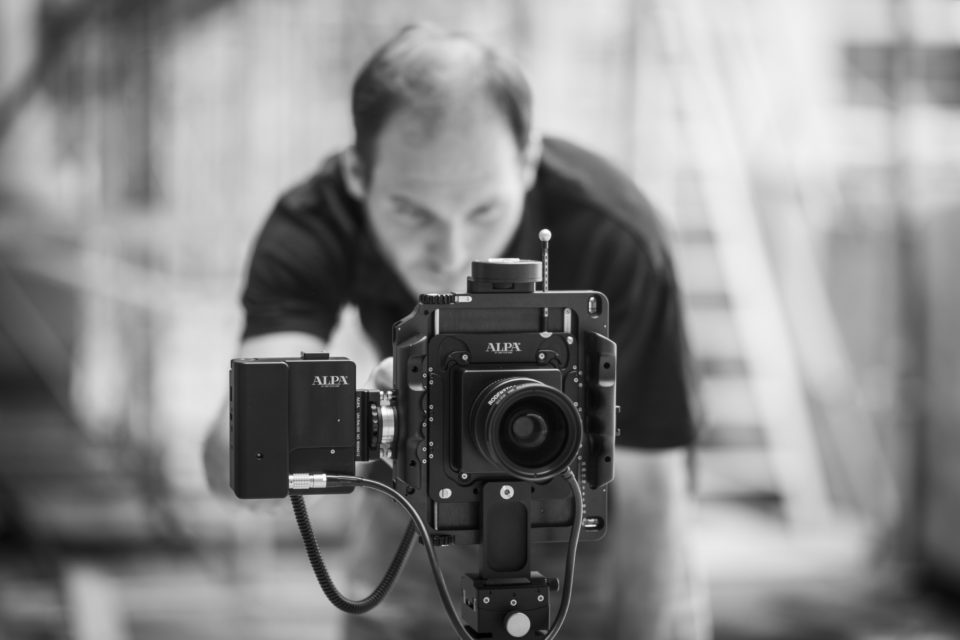 The Agenda
On the first day of the workshop, the ten participants try to construct their own personal view of the building housing the sculpture foundry Knaak in Oberschöneweide and how this building is used. The focus is on the possibilities that come with technical cameras of the Swiss manufacturer ALPA and the digital backs of PhaseOne.
The second day of the workshop is dedicated to developing the respective image series with the special features of PhaseOne CaptureOne (such as lens color cast correction and distortion correction) through to printing the selected images with large format printers.
The Locations
In the sculpture foundry Knaak works of art are cast, chiselled and patinated from bronze and aluminium. The building complex with the elegantly curved control room (architect: Hans Heinrich Müller), built in 1933, is clad with the yellow clinker bricks typical of Oberschöneweide and impresses with its modern, almost expressive architecture.
At p: photography unlimited in the nearby former battery factory, the large meeting room and the digital laboratory are available for the workshop.
Instructions and Fee
The course is led by experts from ALPA and Phase One as well as Alexander Schippel (architecture photographer and CEO of p: photography unlimited e.V.).
The fee of 220 € includes two meals and three fine art prints measuring 70 x 100 cm.
WHEN: 27th and 28th October 2018
WHERE: Skulpturengießerei Knaak, Wilhelminenhofstraße 78, 12459 Berlin-Oberschöneweide und p: photography unlimited berlin e.V., Wilhelminenhofstraße 68 A, Haus 15 (Gelände BAE), 12459 Berlin-Oberschöneweide
Registration
contact@pberlin.net
call 0049 (0)30 64 07 23 55